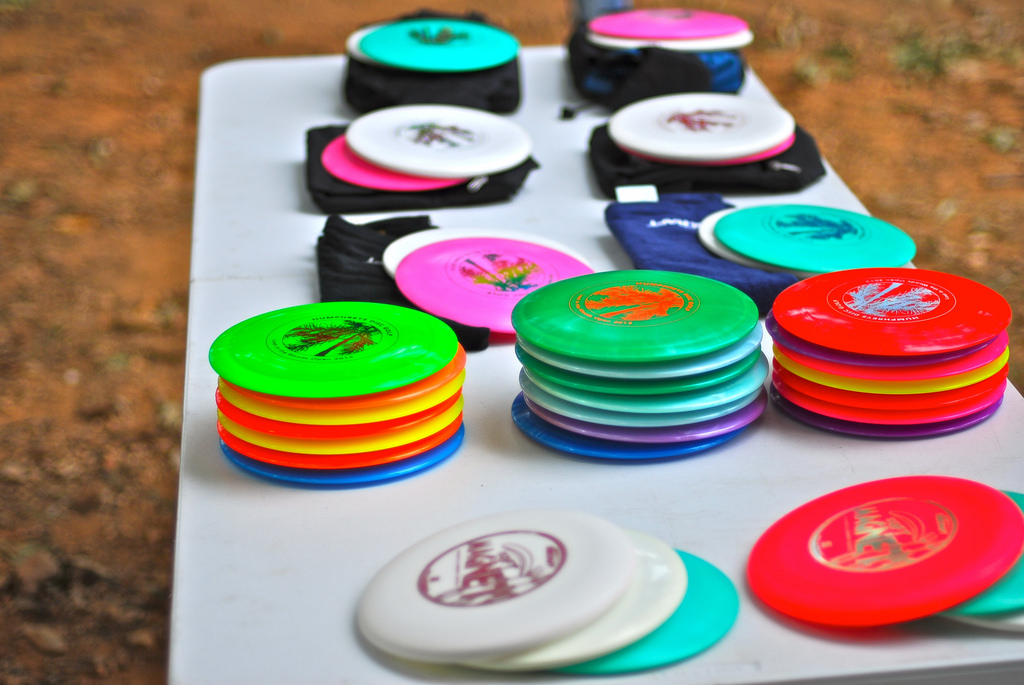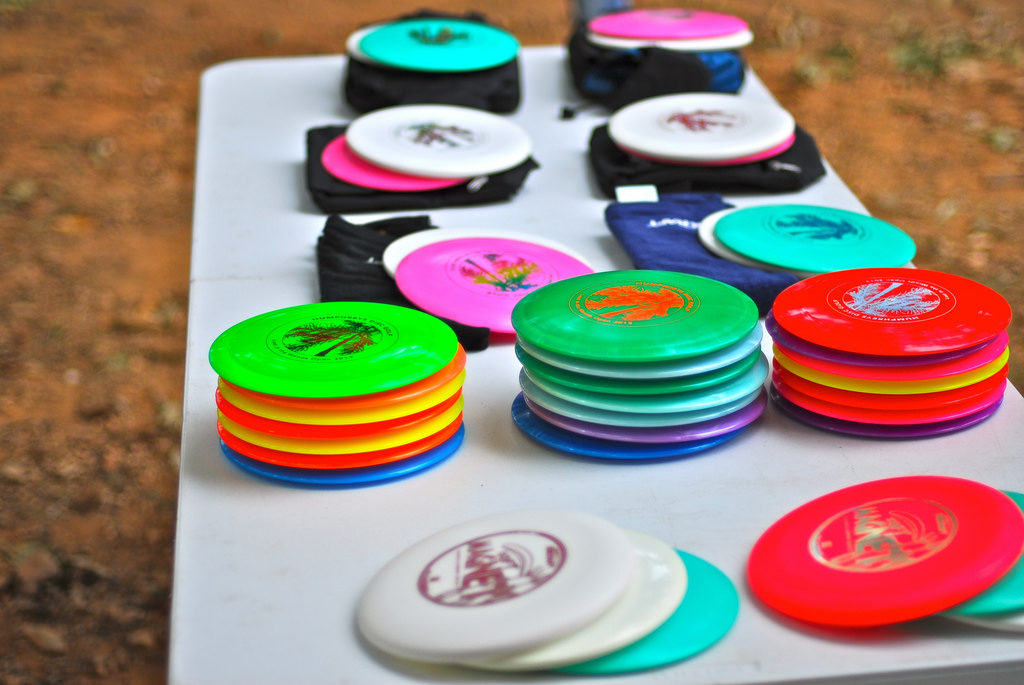 Who would have guessed that a whole new sport could be invented from the concept of Frisbee and Golf? Well, if you are not familiar with Disc Golf then it is time you try out this amazing sport. Modern disc golf started to gain popularity around 1960 but its invention goes way back to the early 1900s. It is a flying disc sport, also known as Frisbee Golf with rules similar to golf, where you score by throwing a plastic disc into a small net. You can play on your own or even compete with others once you have worked on your skills. But just like other sports, disc golf can also promote a healthy life by boosting your confidence level and also keeping you physically fit.
It is rapidly growing worldwide thanks to its many health benefits and for those who play this sport on a more serious level enjoys the feeling of competitiveness to a whole new stage. If you are interested in disc golf then alongside practice, you must make sure that you have the right tools to help you get better at the game. Without adequate tools you will not be able to enjoy the game, neither will you be able to play like a pro. But fear not, we are here to make things easy for you. We have listed some of the best discs for disc golfers and a buyer's guide to help you get started. We have put efforts to help you choose the best ones with little time and effort.
The Titanium Golf Disc by Discraft is great for those who do not have much experience in the sport but want to throw like a pro with maximum distance. It is a fast disc that flies straight and can handle wind pretty smartly. Although it seems like a good disc for beginners, it can appeal to players of all levels. The 'titanium' plastic material makes this a very sturdy disc which will maintain its shape and efficiency even through rough handling and aggressive impacts. People who own this disc have mentioned how easy it is to throw without the need of much arm speed or force. We found that most customers had only great things to say about this disc and its playability and as for the bad reviews; they were mostly about the color. It seems as if a few customers had received a color that did not really match up to the one advertised. Despite that minor drawback, we think this is a fantastic disc to add to your collection.
Pros
Sturdy and durable
 For all skill levels
 Great speed and flies straight
Cons
• Grip may not be as comfortable as expected
• The colors are not too appealing

Gateway S Super Stupid Soft Voodoo

This is a straight line putter by Gateway. The disc flies straight and at a great speed. You can choose from a number of different plastic as the Voodoo discs offer a great deal of variation. You can select your disc from soft, super soft, super stupid soft and evolution, all differing in terms of the plastic used to construct the discs. The Super Stupid Soft is one of the most flexible kinds and feels super comfortable to hold. The sticky feel of the disc allows you to get a good grip on it, which also assists in a better throw. As it is a flexible disc with a rather soft construction, it is not prone to damage by hard impacts.  You can throw without worrying about harming the disc in case of missed shots or hitting hard objects. The weights range from 150 to175 grams and the discs are rather small in size, making them just perfect for beginners. Playing on a windy day will not be a problem as long as it is not a strong gust. Expect to enjoy straight and long flights with minimum arm speed.
Pros
Compact size, great for the newbie as well as advanced players
 Durable construction
 Flies straight
 Accurate
Good for approach or putt
Cons
• Cannot tackle strong winds
Innova DX Shark Golf Disc
As a mid-range driver, the DX Shark is ideal for new disc-golf players who are still working on their skills. This predictable disc is an excellent tool to learn with as it maintains consistency and offers a clean release. Whether you are trying out approach shots or straight hyzer or anhyzer drives, this disc will not let you down. Although designed as a standard mid-range disc, the DX Shark can also be used as a putter for your convenience, making it a multi-purpose product. With a decent carry, the disc can easily reach long approaches and follow reliable flight patterns. The discs come in 5 different weight ranges and with this variety you can select your preferred weight according to your playing style and comfort level.
The rim is shaped in a way that promotes ease of use so you can throw without hesitating and look forward to a good performance. We feel this item is quite durable but not the most reliable in terms of tackling hard hits so do not expect it to be 'good-as-new' even after some rough games. Another thing we must mention for color sensitive users is that you cannot select the color so you may receive any random colored disc when you order this item.
Pros
Predictable and accurate
Clean release
Good learn-with disc
Multi-purpose
Affordable
Good weight range
Cons
No option to choose color
Our next item is Innova champion series which is more suited for the advanced player as it requires a proper arm speed. Just to let you know, this disc holds the Distance World Record at 225 meters so you can guess how good it is as a distance driver. If you are an amateur then you may want to wait till you work on your skills before getting this one but if you have some experience and can play the sport fairly well then you need to check this out. If speed is what you are looking for then look no more because the light weight construction of the Blizzard Champion really gets this thing flying. It can handle medium headwinds and is very stable, provided you know how to control it and use it to the best of its ability. With a high speed turn and strong and predictable fade, players can cover a great distance and take advantage of its amazing performance.
Expect this disc to be much lighter than a lot of other discs, with weights ranging from 130 grams to 159 grams. Micro-bubbles (which we are guessing has something to do with making the plastic flexible) are incorporated in the design material to promote durability despite its extreme light weight. If you think you can use this fast paced, ultra light disc to your advantage then you will surely find pleasure in using it. As for the new players, we feel this disc may be too difficult to control without some experience in the game.
Pros
Predictable and accurate
Fast distance driver
Light weight
Durable
Various color choices
Premium quality
Best for the PRO
Cons
May not be best for beginners
Prices are a little bit higher
Click here to know about the best golf disc accessories in the market.
Buying Guide
So now that you have a good idea of some of the best discs you can get for the game, it is time to go over a few factors which should be looked in to while making your selection.
Disc Types
Disc types matter a lot in choosing the best of discs . Putter, Mid-range or Driver; you need to identify first to select:-
Putter
Putters are the best discs for beginners as they are the slowest in flight and do not cover much distance. They are great to begin learning with and are very easy to control. They usually fly straight and do not have a strong fade at the end of their path. Putters are also great for approach where you can set up putts.
Mid-range
A mid-range disc is faster than a putter but much slower than drivers. They have round edges and can fly fairly straight, allowing the player to have enough control over the throw. You can also tee off with a mid-range disc.
Driver
These types of discs are used when speed and a good coverage of distance is required. Beginners usually find these discs hard to control as they need to be thrown with the right technique and arm power and speed. If they are not thrown accurately, they can lose track and fail to fly far.
Flight Ratings
Flight ratings are given to differentiate or compare discs from various manufactures. The ratings are written in the order: Speed, Glide, Turn and Fade.
Speed and glide falls under the category of distance. Drivers with the fastest flying speed can have a rating of 13-14 while midrange discs have ratings anywhere between 4-5. Putters usually have 0-3 speed ratings as they are the slowest. Please keep in mind that higher speed does not mean more distance.
Glide When a disc has a higher rating of glide it means that it has the capability to stay up in the air for longer, which also means it travels further. Glide ratings are usually between 1-7. If you are aiming for approach shots or putts then higher rating of glide may cause overshooting where the disc will fly past the basket while staying in the air longer.
Turn and fade ratings will give you a good idea of how straight the disc flies and how much it curves during its flight. A disc's tendency to curve to the right soon after its take-off can be figured out from its turn rating while the fade tells you about its curve to the left towards the end of its path. A high fade rating means the disc will turn a great deal to the left before it slows down. If the ratings of turn and fade appear as 0/0 then it means that the disc is very much stable and will not turn or fade much.
Click here to know how disc golf discs are made.
Material
Discs are made of different plastics, all which play important roles in the durability, flying technique and grip of the tool. Different blends of plastics are used on drivers, midrange discs and putters. The quality of the plastic is very crucial in the overall performance of a disc.
Weight
The most common range of weights for discs are between 165 grams to 175 grams. Midrange disks are usually the heaviest and can weigh more than175 grams. Most drivers and putters however do not exceed 175 grams. Light weight discs are great for players with slow arm speed as they are easier to throw and can travel a good distance. Heavier weights however do not turn over as much as lighter discs and are considered over-stable.
Color
You will not always be able to choose your preferred color as most sites sell discs in random colors which can be a bummer for color sensitive players. Although the color does not really do much for the performance of a disc, visibility is a concern with green or clear discs which can easily get lost in the outdoors due to their camouflage effect.
Conclusion:
Your performance will depend greatly on the discs you choose to play with so choose wisely and you will soon be playing like a pro.