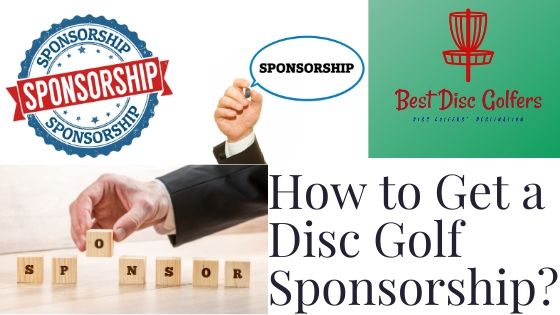 Disc golf sport is gaining ground over the years all over the world rapidly. Disc golfers are also getting noticed from various perspectives. The popularity of disc golf sponsorship is a great way to justify the momentum of disc golf and golfers.
What is a disc golf sponsorship?
A disc golf sponsorship is usually a win-win game. It supports the disc golfers in various financial and non-financial manners. In return, disc golfers help the sponsors as an ambassador and grow exposures.
Who sponsors
Disc golf disc companies
Apparel producers
Bag and cart companies
Shoe companies
Disc shops
Disc golf courses
Professional disc golf associations
Any other brands
Disc Golf sponsorship types
Like other sports, disc golf disc sponsorship may be of the following types:
Event sponsorship
Venue sponsorship
Athlete sponsorship
Media sponsorship
Team sponsorship etc.
Benefits covered in a disc golf sponsorship?
As a winning game for both the sponsors and golfers, a disc golf sponsorship provides versatile benefits. On top of that, it contributes to the development of disc golf sport at large.
Find the cheapest but quality disc golf bags here.
Benefits for Disc golfers
Disc golfers enjoy both financial and non-financial benefits with sponsorship. Let's find what the advantages offered to players are.
Financial benefits for disc players
Monthly/yearly remuneration
Free discs
Apparel
Bags
Shoes
Other gears
Entry fee
Travel allowances
Performance bonus
Royalty from signature series products
Discounts on products
Non-financial benefits
Exposures
Confidence
Sense of achievement
Lifestyle
Experience
Community
Access to remote courses
Benefits for the sponsors
Sponsoring does not mean that you are only paying. It is mostly win-win game. as a sponsor, you are achieving all or some of the benefits listed below:
Ambassador
Marketing
Social responsibility
Continuous matches
Fan base
Community
More sales
Benefits for Disc Golf Sport
Skilled players
Growth and development
Consistency
Spreading to new areas
How to get sponsored in disc golf
Play a lot
Spread the game
Help others
Be in community
Visit a lot
Develop your skill
Be influencer
Be active in social media
Volunteer
Know and obey rules
Be friendly
Search for partners of sponsors
Appreciate
Introduce and get noticed
Practice a lot
Avoid these steps
Never beg
Do not be unprofessional
Let's explore some sponsorships
Until now, we found why to get disc golf sponsorship with what to do and not to do. Let's shed our focus on some specific organizations and their sponsorship criteria.
Dynamic Discs Sponsorship
Dynamic Discs are fond of supporting in the form of both donation and sponsorship. They are very liberal in sponsoring. They want to give the team a family feeling. In DD, you need not be the best performer only to get approved, you may be accepted for your versatile contributions to the disc golf and its community. Learn more here and apply for your turn.
Finishing Lines
Sponsorship involves both benefits and responsibilities. It ensures the welfare of the sponsors and disc golfers. With proper knowledge on how to get sponsorship in disc golf, you can contribute greatly to the funders and the sport.