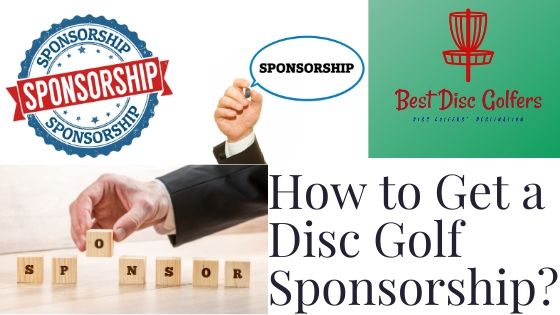 Disc golf sport is gaining ground over the years all over the world rapidly. Disc golfers are also getting noticed from various perspectives. The popularity of disc golf sponsorship is a great way to justify the momentum of disc golf and golfers.
What is a disc golf sponsorship?
A disc golf sponsorship is an agreement between a disc golfer and a company or organization, in which the company provides the disc golfer with financial support, equipment, or other resources in exchange for the disc golfer representing and promoting the company or its products.
Disc golf sponsorships can take various forms, ranging from small local businesses sponsoring individual players to larger companies sponsoring professional players or teams. Sponsorship agreements can include financial support, free or discounted equipment, apparel, and travel expenses. In exchange, sponsored players may be required to use the company's products, wear branded apparel during competitions, or participate in promotional events, such as clinics or demonstrations.
Sponsorship can be a significant benefit for disc golfers, as it allows them to focus on their training and competition without worrying about the financial costs associated with the sport. For companies, sponsoring a disc golfer or team can be a way to increase brand awareness and reach a specific target audience, as disc golfers are often passionate and dedicated fans of the sport and its products.
Disc golf sponsorships can be a win-win situation for both the sponsored players and the sponsoring companies, helping to support the growth and development of the sport while also promoting the products and brands associated with it.
A disc golf sponsorship is usually a win-win game. It supports the disc golfers in various financial and non-financial manners. In return, disc golfers help the sponsors as an ambassador and grow exposures.
Who sponsors
Disc golf sponsorships can be sponsored by a variety of different companies and organizations, depending on the level of sponsorship and the needs of the player or team. Some common sponsors in disc golf include:
Disc manufacturers: Companies that manufacture and sell discs are often the most common sponsors in disc golf. These companies may offer players free or discounted discs, along with other incentives, in exchange for using and promoting their products.
Apparel companies: Clothing and accessory companies may sponsor disc golf players or teams by providing them with branded apparel and gear, such as hats, shirts, and bags.
Energy drink companies: Many energy drink companies have entered the disc golf market and sponsor players and events as a way to promote their products and reach a targeted audience.
Sports equipment companies: Companies that produce other sports equipment, such as athletic shoes or exercise equipment, may also sponsor disc golf players or teams.
Local businesses: Local businesses, such as restaurants or sporting goods stores, may sponsor disc golf players or teams as a way to support the local community and promote their brand.
Shoe companies
Disc shops
Disc golf courses
Professional disc golf associations
Any other brands
Overall, disc golf sponsorships are typically provided by companies that want to gain exposure and promote their products or services to a targeted audience. These sponsorships can provide players with valuable resources, such as free or discounted equipment and travel expenses, and can help them grow their careers in the sport.
Disc Golf sponsorship types
Like other sports, disc golf disc sponsorship may be of the following types:
Event sponsorship
Venue sponsorship
Athlete sponsorship
Media sponsorship
Team sponsorship etc.
Benefits covered in a disc golf sponsorship?
As a winning game for both the sponsors and golfers, a disc golf sponsorship provides versatile benefits. On top of that, it contributes to the development of disc golf sport at large.
Find the cheapest but quality disc golf bags here.
Benefits for Disc golfers
Disc golfers enjoy both financial and non-financial benefits with sponsorship. Let's find what the advantages offered to players are:
Free Discs and Gear: One of the most significant benefits of a disc golf sponsorship is free equipment. Sponsored players may receive a wide range of products such as discs, bags, clothing, and other gear to use in competitions and practice.
Exposure: Sponsors can help promote players' profiles and exposure to the wider disc golf community. This can lead to more opportunities for sponsorships, partnerships, and endorsement deals.
Financial Support: Disc golf sponsorship may provide players with financial support in the form of travel expenses, tournament entry fees, and cash prizes. This financial support can help players who are just starting and trying to make a name for themselves in the sport.
Connection to the Community: Disc golf sponsorship can provide a connection to the larger disc golf community, including other sponsored players and enthusiasts. This connection can offer opportunities for networking and growing one's personal brand.
Coaching and Training: Many disc golf sponsorships include coaching and training opportunities from experienced players and coaches. This can be a valuable resource for players looking to improve their skills and develop new techniques.
Overall, disc golf sponsorship can be an excellent opportunity for players to receive support and exposure within the community. It can also help players reach their full potential and achieve their goals in the sport.
Financial benefits for disc players
Monthly/yearly remuneration
Free discs
Apparel
Bags
Shoes
Other gears
Entry fee
Travel allowances
Performance bonus
Royalty from signature series products
Discounts on products
Non-financial benefits
Exposures
Confidence
Sense of achievement
Lifestyle
Experience
Community
Access to remote courses
Benefits for the sponsors
Sponsoring does not mean that you are only paying. It is mostly win-win game. Disc golf has been gaining popularity worldwide, and with it, the opportunities for sponsorships have also increased. Here are seven benefits that sponsors can gain by sponsoring a disc golf event or team:
Increased Brand Awareness: Disc golf tournaments attract players and spectators from all over, which provides an excellent opportunity for sponsors to increase their brand awareness. Sponsors can promote their products or services through banners, signage, flyers, and other promotional materials at the event.
Targeted Marketing: Disc golf sponsorships can be a cost-effective way for companies to reach a specific target audience. Sponsors can tailor their messaging and branding to appeal to the disc golf community, which tends to be made up of a diverse group of people who enjoy outdoor activities and sports.
Positive Brand Association: Sponsoring a disc golf event or team can provide a positive association with the sport, which can help improve a company's image. It shows that the company is interested in supporting healthy lifestyles and outdoor activities, which can be attractive to customers who value these things.
Community Engagement: Disc golf sponsorships can help companies engage with the local community by supporting local events and teams. This can be an excellent way to build goodwill and strengthen relationships with customers and other businesses in the community.
Networking Opportunities: Disc golf events and tournaments can provide excellent networking opportunities for sponsors. Sponsors can interact with players, other sponsors, and event organizers, which can lead to new business opportunities and partnerships.
Social Media Exposure: Disc golf sponsorships can provide significant exposure on social media platforms. Many disc golfers and fans follow the sport on social media, and sponsors can use this to their advantage by creating engaging content and promoting their brand on these platforms.
Return on Investment: Finally, sponsoring a disc golf event or team can provide a good return on investment. Sponsors can see a direct impact on their business through increased sales, improved brand awareness, and other measurable results.
Social responsibility
Continuous matches
Fan base
More sales
Sponsoring a disc golf event or team can provide a variety of benefits for sponsors, including increased brand awareness, targeted marketing, positive brand association, community engagement, networking opportunities, social media exposure, and a good return on investment.
Benefits for Disc Golf Sport
Skilled players
Growth and development
Consistency
Spreading to new areas
How to get sponsored in disc golf
Disc golf sponsorships can provide an excellent opportunity for players to take their game to the next level and access new resources and support. Here are 20 detail points with examples on how to get sponsored in disc golf:
Understand what sponsors are looking for: Sponsors are looking for players who are talented, passionate, and dedicated to the sport. They also want players who can represent their brand positively.
Develop your skills: To get sponsored, you need to be an excellent player. Practice regularly, and focus on improving your technique, form, and consistency.
Build your brand: Create a personal brand that represents your values, goals, and style. Use social media platforms to showcase your game, share your story, and interact with the disc golf community.
Attend events and tournaments: Attend as many events and tournaments as possible, and play well. This will help you get noticed by sponsors and build relationships with other players and organizers.
Network with sponsors: Reach out to sponsors and introduce yourself. Attend sponsored events and interact with representatives from sponsoring companies.
Research potential sponsors: Look for companies that align with your personal brand and values. Identify companies that have sponsored other disc golfers, and look for opportunities to work with them.
Create a sponsorship proposal: Put together a professional sponsorship proposal that outlines your accomplishments, goals, and the benefits you can offer a sponsor. Provide examples of your game and how you can represent the brand positively.
Be professional: Treat sponsors and other players with respect and professionalism. Never ignore small sponsors as they may be a great source over time.
Build a strong social media presence: Sponsors often look for players who have a strong social media presence, as they can help promote the brand and generate buzz. Create a personal website or blog, and use social media platforms to share updates, pictures, and videos of your game.
Create video content: Create engaging video content that showcases your game, technique, and personality. Share this content on social media and your website to reach a wider audience and attract sponsors.
Build a relationship with a local store or club: Many local disc golf stores or clubs sponsor players, and they can be a great starting point for building a relationship with a sponsor. Show your dedication and commitment to the sport, and provide value to the store or club.
Offer to help promote the sponsor: Sponsors want to work with players who can help promote their brand. Offer to wear their logo or use their products during events and tournaments, and promote them on social media and other platforms.
Be flexible and open-minded: Be willing to negotiate and work with sponsors to find a deal that works for both parties. Be open to different types of sponsorships, such as product sponsorships or travel support.
Be patient: Getting sponsored takes time and patience. Keep working hard, attending events, and building your brand, and opportunities will eventually come.
Provide value to the sponsor: Sponsors want to work with players who can provide value and help them achieve their marketing goals. Think about how you can help the sponsor reach their target audience and achieve their objectives.
Participate in clinics and teaching programs: Many sponsors look for players who can help teach and promote the sport. Participate in clinics and teaching programs, and use this opportunity to showcase your skills and knowledge.
Support the disc golf community: Sponsors want to work with players who are passionate about the sport and support the disc golf community. Get involved in local events and initiatives, and show your support for the sport.
Create a personal brand identity: Develop a personal brand identity that represents your values, style, and personality. This can help you stand out from other players and attract sponsors who align with your brand.
Reach out to existing sponsorships: Contact players who are currently sponsored and ask for advice on how to get sponsored. They may have useful tips and insights on what sponsors are looking for.
Stay positive and persistent: Getting sponsored can be a challenging and competitive process. Stay positive, persistent, and dedicated to your game, and opportunities will eventually come your way.
Find some real-life experience and professional tips in achieving the sponsorship in disc golf arena with the video below:
Avoid these steps
Never beg
Do not be unprofessional
Let's explore some sponsorships
Until now, we found why to get disc golf sponsorship with what to do and not to do. Let's shed our focus on some specific organizations and their sponsorship criteria.
Dynamic Discs Sponsorship
Dynamic Discs are fond of supporting in the form of both donation and sponsorship. They are very liberal in sponsoring. They want to give the team a family feeling. In DD, you need not be the best performer only to get approved, you may be accepted for your versatile contributions to the disc golf and its community. Learn more here and apply for your turn.
Innova Sponsorship
Innova has been the trusted name in disc golf over the years. It has contributed to the development of disc golfing with innovation, support, and sponsorship. You may choose to be a proud member of Team Innova in the form of :

To be a part of any of the above team, reach Innova and tell about you by completing this form.
Discraft Sponsorship
Discraft loves to promote the disc golfing and offers tons of sponsorship options in the form of Tournament Sponsorship, Club sponsorship and Pro Player Sponsorship.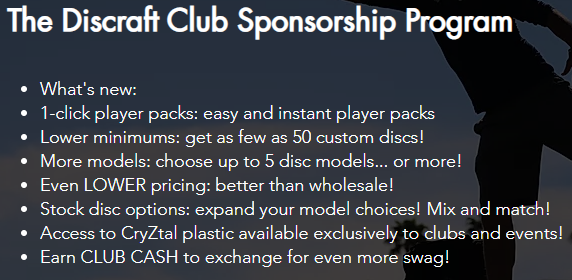 Infinite Disc Sponsorship
Infinite Disc offers sponsorship in various ways. To get the membership in Team Infinite, Complete the application form. To know more on what you will receive and the requirements, have a look here. Please note that the data is for 2019, 2020 has not been published, may be for Corona.
Prodigy sponsorship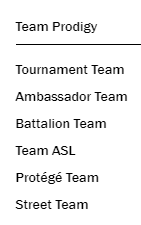 Prodigy offers lots of sponsorship opportunities in Team Prodigy. Apply here for Street Team. Find more on Protege, ASL, Battalion, Ambassador, and Tournament Team.
Discmania Sponsorship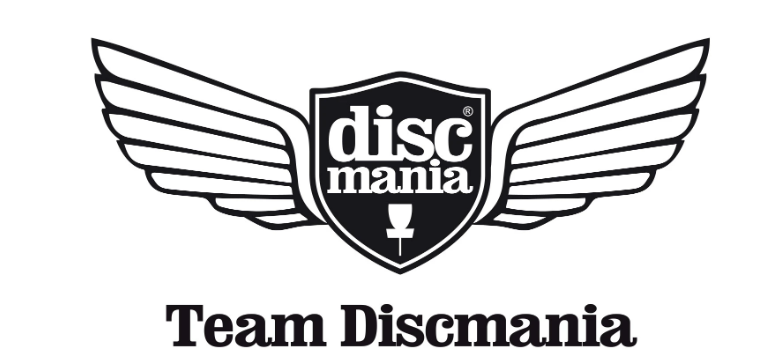 Discmania has been with the established and promising players, influencers for long. Visit here to explore all about disc golf sponsorship in Discmania with how to achieve, requirements, benefits, etc. Discover all about Sky, Tour, Pro US, Pro Europe, Junior, Ambassador here. You may avail the tournament sponsorships too.
Finishing Lines
Sponsorship involves both benefits and responsibilities. It ensures the welfare of the sponsors and disc golfers. With proper knowledge on how to get sponsorship in disc golf, you can contribute greatly to the funders and the sport.