To increase your disc golf power, focus on improving your throwing technique and strengthening your arm muscles. In disc golf, power is achieved through proper form and muscle strength, so practice throwing with proper technique and consider incorporating exercises that target your arm muscles into your fitness routine.
Additionally, make sure to warm up before playing or practicing to prevent injury and take breaks to allow your muscles to rest and recover. By consistently practicing and working on your technique and strength, you can increase your disc golf power over time.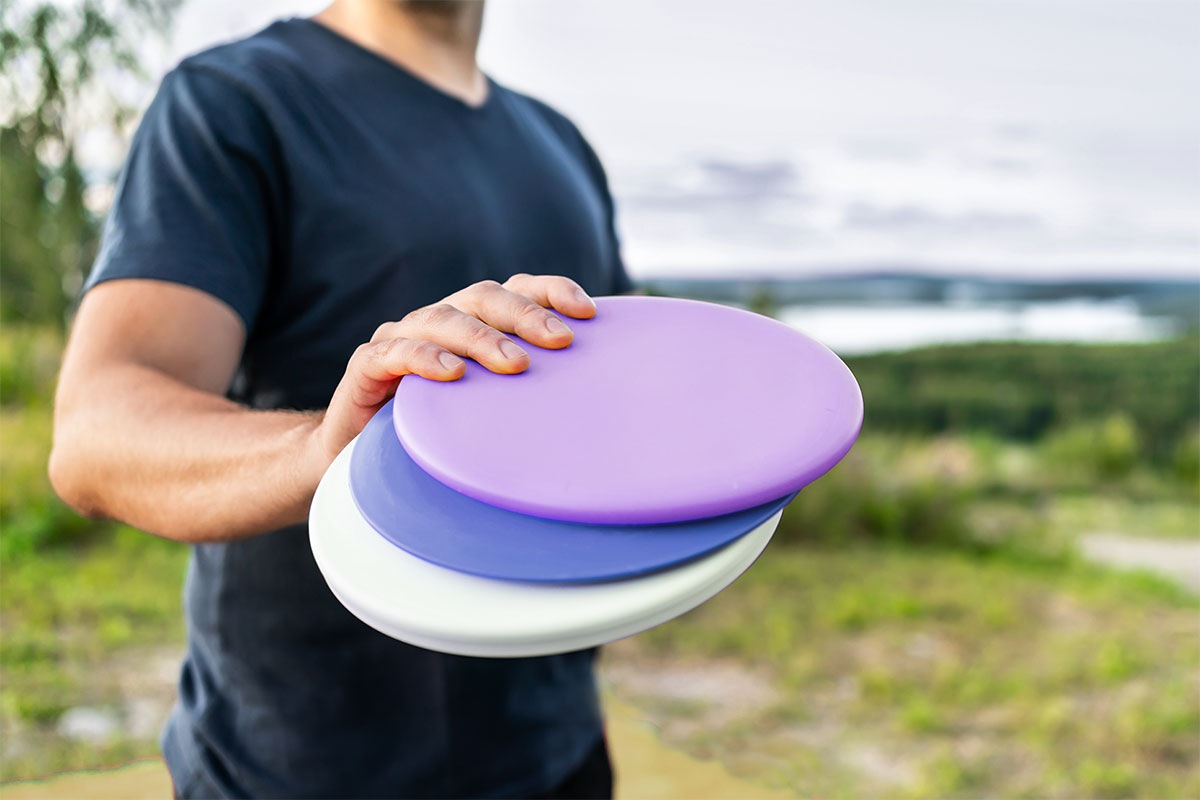 Credit: www.anytimefitness.com
Understanding The Basics
Understanding the basics of increasing your disc golf power starts with mastering the crucial foundation for powerful throws – the grip. Achieving stability and control through proper grip technique is key. Explore different grip variations to find the one that suits you best.
Optimizing your stance is important for maximizing power, so focus on your body positioning. Furthermore, working on balanced footwork will help improve stability and weight transfer during your throws. Lastly, don't underestimate the importance of a strong athletic posture, as it enhances torque and rotation.
Remember that the right combination of grip, stance, footwork, and posture will contribute to increasing your disc golf power.
Developing Core Strength
To increase your disc golf power, focus on developing core strength. Strengthening your core is essential for building a strong and stable foundation. Enhance rotational power and stability through targeted exercises. Incorporate resistance training to improve overall strength and endurance.
Engage your entire body by understanding the importance of coordinated motion. Generate power from the ground up by integrating lower body strength. Maximize arm speed and release velocity by utilizing your upper body muscles. By following these guidelines and incorporating these strategies, you can enhance your disc golf power and improve your overall performance on the course.
Perfecting Technique
Perfecting your disc golf power starts with mastering the fundamental throwing technique, known as the x-step. Understanding the key components of the x-step is crucial. Streamlining your throwing motion requires practicing proper timing and rhythm. To capitalize on optimal disc flight, fine-tune your release.
Achieving maximum distance and accuracy involves comprehending disc angle and snap. Experiment with release points to tailor your throws for different situations. By following these guidelines, you can increase your disc golf power and take your game to the next level.
Mental Approach And Practice
Developing a growth mindset cultivates focus and determination, leading to increased disc golf power. Visualization techniques enhance the mental game. Embracing failure and learning from challenges is crucial. Dedicated practice routines with effective drills and exercises should be incorporated. Field work drills improve specific aspects of throws.
Competition simulation strengthens mental and physical preparation for game situations.
Frequently Asked Questions Of How To Increase My Disc Golf Power?
How Can I Increase My Disc Golf Power?
To increase your disc golf power, focus on your technique and form. Work on generating more speed and power in your throws by engaging your hips and using your entire body. Strengthening your core and practicing specific exercises like resistance bands can also help improve your power.
Additionally, consider using discs with a higher speed rating to maximize your distance capability.
Conclusion
Increasing your disc golf power is crucial if you want to enhance your game and achieve greater distances. By following the tips mentioned you can greatly improve your power on the course. Firstly, focus on building your core strength through exercises such as planks and russian twists.
Secondly, work on your flexibility through stretching exercises to allow for an unrestricted range of motion. Additionally, refining your form and technique will help you generate more power. Concentrate on a smooth and powerful release, using your entire body in the throw.
Remember to practice regularly to reinforce these techniques and build muscle memory. Finally, make sure you have the right equipment, such as discs that match your throwing style and strength. By implementing these strategies, you will notice a significant increase in your disc golf power and ultimately improve your overall game.