A good pdga rating is determined by a player's performance in disc golf tournaments. The rating is a numerical representation of a player's skill level.
In disc golf, the professional disc golf association (pdga) calculates ratings based on a player's average score relative to the course difficulty. The higher the rating, the better the player performs compared to others. A rating of 1000 is considered exceptional, while ratings above 900 are considered very good.
Players with ratings below 800 are still developing their skills. The pdga rating system provides a benchmark for players to track their progress and compete at their respective skill levels.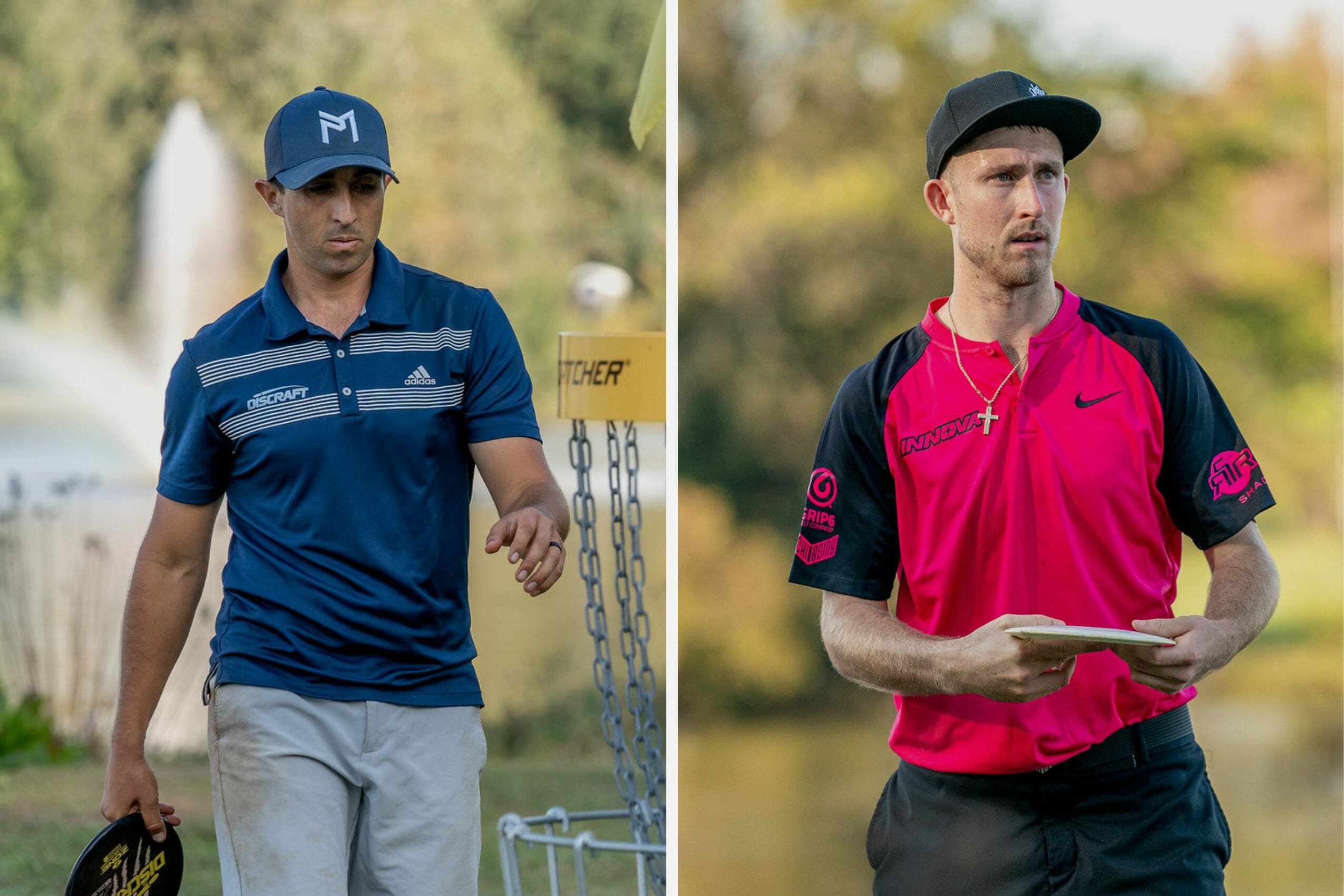 Credit: discgolf.ultiworld.com
Understanding Pdga Ratings
Pdga ratings serve as a measure of a disc golfer's skill level and performance. These ratings play a crucial role in determining a player's rank and standing among the competition. Calculated based on multiple factors such as course difficulty and player performance, pdga ratings offer a standardized system for comparing players across different tournaments and courses.
By understanding how pdga ratings are calculated, players can gauge their progress and identify areas for improvement. These ratings hold importance as they help players track their growth, set goals, and compete against individuals with similar skill levels. Whether you are a beginner or an experienced player, grasp the concept of pdga ratings to gain insights into your disc golf journey and strive for continual improvement.
Factors Affecting Pdga Ratings
The pdga rating is a measure of a disc golfer's performance in tournaments, taking into account various factors. These factors include how well they perform on different courses and under various conditions. The competition level also plays a significant role in determining the rating, as facing more skilled players can affect the score.
Another factor is the scoring differential, which compares the player's scores to the course's average score. Lastly, rating inflation is considered, as a higher rating is harder to achieve with time due to increased competition and better skills. Understanding these factors helps players gauge their performance and set goals to improve their pdga ratings.
What Is A Good Pdga Rating?
A good pdga rating is a measure of a disc golfer's skill level. Interpreting ratings helps players gauge their performance. Elite level ratings signify exceptional skills. Competitive level ratings indicate players who are proficient but still have room for improvement.
Players can set improvement goals based on their ratings, aiming to raise their skill level. By understanding their rating, players can assess their strengths and weaknesses on the course. It's essential to focus on improving specific areas to elevate one's game.
Whether it's refining putting skills or gaining more distance off the tee, the pdga rating provides guidance for players to track their progress. Stay motivated and keep striving for a better pdga rating to achieve disc golf success.
How To Improve Your Pdga Rating
Improving your pdga rating requires focusing on consistency, strategies for tournament performance, targeting weaknesses, and practice. Consistency is key in achieving a good pdga rating. Developing strategies for tournament performance is crucial for success. Identifying and working on weaknesses will help improve your overall game.
Regular practice and skill development are vital in elevating your pdga rating. By maintaining consistency, implementing effective strategies, targeting weaknesses, and dedicating time to practice, you can enhance your pdga rating and become a more skilled player. So, keep practicing, striving for improvement, and pushing yourself to reach new heights in disc golf.
Your hard work and dedication will pay off in your pdga rating and overall performance. Keep up the great work!
Assessing Your Pdga Rating
Assessing your pdga rating allows you to gauge your performance in disc golf. Analyzing your rating trend over time is crucial for understanding your progress. Evaluating performance metrics helps identify areas of improvement. Benchmarking against peers provides valuable insights into your standing within the disc golf community.
Setting realistic goals for improvement is essential in order to strive towards personal growth. By following these guidelines, you can effectively assess your pdga rating and work towards achieving your desired level of performance.
Scenarios In Pdga Rating
A good pdga rating is determined by analyzing multiple scenarios. Handicap plays a significant role in shaping ratings, affecting the overall performance in various divisions. Hence, it is crucial to understand how handicap impacts the final rating. Another aspect to consider is comparing ratings across different regions, as they may vary.
It is essential to comprehend player classifications to gauge the level of competition accurately. These factors together help in determining what constitutes a good pdga rating. Strive to improve your skills and consistently perform well to attain a higher rating.
Remember, ratings can fluctuate based on several factors, so it is imperative to stay focused and motivated. By analyzing various scenarios, you can have a clearer understanding of what makes a good pdga rating.
Frequently Asked Questions On What Is A Good Pdga Rating?
What Is A Good Pdga Rating?
A good pdga rating is a score that reflects a player's skill level in disc golf. It ranges from 700 to 1000+, with higher ratings indicating better skills. Ratings can help players gauge their progress, compare themselves to others, and compete in tournaments.
A rating above 900 is considered above average, while those above 950 are considered very good.
How Is Pdga Rating Calculated?
Pdga ratings are calculated using the player's average round score compared to the course's difficulty rating. The rating is determined by comparing the player's performance to the performance of other players on the same course and adjusting for the course difficulty.
The more competitive the event and the better the player performs, the higher their rating will be.
How Does Pdga Rating Impact Competition Eligibility?
Pdga ratings are used to determine eligibility and divisions for disc golf competitions. The rating helps create fair competitions by grouping players of similar skill levels together. Players with higher ratings may qualify to compete in higher divisions, while lower-rated players may compete in lower divisions.
It ensures a level playing field and encourages fair competition among players of all skill levels.
Can I Improve My Pdga Rating?
Yes, you can improve your pdga rating by practicing your disc golf skills, playing in tournaments, and competing against players with higher ratings. Consistently performing well and achieving better scores will lead to a higher rating. It's important to focus on improving your game, learning from mistakes, and seeking opportunities to challenge yourself in order to see improvement in your pdga rating.
Conclusion
A good pdga rating is essential for any disc golfer looking to compete at a professional level. It serves as a benchmark of skill and allows players to gauge their progress and set realistic goals. Your pdga rating reflects your performance in sanctioned tournaments and is determined by a complex formula that takes into account factors like course difficulty and the scores of other players.
Achieving a high rating doesn't happen overnight; it requires dedication, practice, and a deep understanding of the game. By continuously striving to improve, studying the techniques of top players, and participating in tournaments, you'll have a better chance of achieving a good pdga rating.
Remember, your rating doesn't define you as a player, but it can provide valuable insights into your strengths and areas for improvement. So keep pushing yourself, stay focused, and aim for that sweet spot where your pdga rating reflects your true talent and dedication to the sport.